The Most Immediate Possible Way to Have Your Very Own Blog Network…

Without All of the Technical Hassle…

Is finally here!!
Have you ever wanted to own your very own blog network, but didn't want to deal with all of the technical difficulties that goes into it?
Here's the deal…
You know that having your own blog network is the greatest solution to give your websites authority within Google and other search engines.
You understand that having this can therefore get you massive amounts of traffic and sales.
If you've shied away from joining a blog network, because you didn't want your sites linked to tons of other peoples'… then this is the absolute answer for you.
The Easiest Solution Ever to Having Your Very OWN Blog Network!!
We've been running our blog network here at SEO Results for 4 years…and we know all of the technicalities that go into it. We've built our networks from scratch because we knew that was the best way to stay safe from getting de-indexed by Google.
We know all of the nuts and bolts and we know how to set this up on a solid foundation that doesn't leave our clients in harm's way. However, we understand that some people…perhaps you… don't like having your network shared with others, and we understand that.
So now… we've added as part of our SEO Results Dedicated Blog Network membership the chance for YOU to have your very own Network.
YOU are in total control…
YOUR blog is completely YOURS…
YOU own your domain name…
We take care of all the difficult and technical aspects so that you can simply concentrate on adding content to your blogs.
We just help you establish all of the authority that Google loves to see…set up in the way that it's safe for you…without the worry of getting penalized or de-indexed.
We've been one of the very few blog networks to survive all of the Google changes, algorithm updates (Panda and Penguin), and everything they've thrown at us.
The reason is quite simple…
We're prepared. We stay ahead of the game, but more importantly is this…
We play by Google's rules. We're not trying to trick them, we've giving them exactly what they want, require, and love.
Therefore we've stayed in their good books.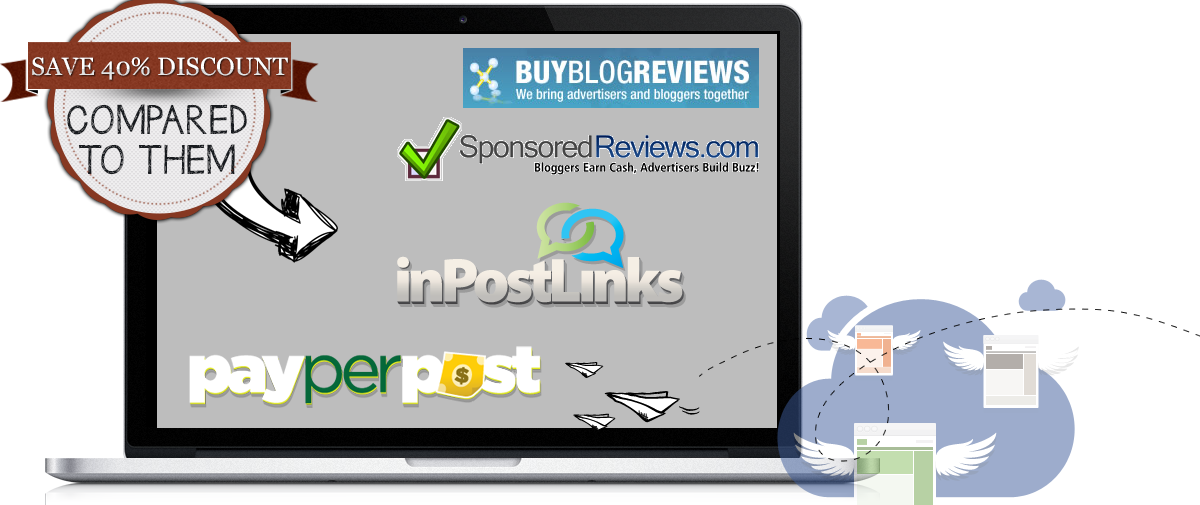 And when we create YOUR own blog network…with the EXACT same solid foundation as we've set up our blog network with…then you'll also stay on the right side of Google.
Starting your own blog network is certainly possible doing it on your own…
But possible and simple are two different things. Why go through the headache and heartache of trial and error when we've already done all the hard work for you!
If you're ready to start your own Blog Network, and you want to take advantage of our expertise and rock solid foundation that Google loves, then it's time to join SEO Results Today!!

Why invest in a Dedicated Blog Network created by SEO Results?
Inherent Advantages:
You can sell links and blog-posts from Link Social Networks like sponsoredreviews.com
You can use PR blogs for in-house client rankings
You can use PR blogs for your own sites rankings by keeping it as private network
Do not get overpriced by other resellers or bloggers
Do not get overpriced per blog post or blog roll which even costs equal to entire blog
Enjoy 100% link juice
Free private registration for each blog if domain stays in our premium registrar account
Exclusive Features:
No outside involvement
No public rotation of domain names
Highly confidential maintenance of each blog
We deliver domains ranging from PR1 – PR4
We provide free hosting and free content updates for up to 6 months
We provide blogs with well optimized niche-relevant WordPress themes
We provide blogs with good referring backlinks and trust flow
We provide blogs with 10+ domain authority
We provide 2 (400-500 words) high quality niche oriented articles
100% money back guarantee if PR drops within 1 month
We provide 1 year free technical support
Spark

Plan

Ignite

Plan

Flame

Plan

Blaze

Plan

Price
$119
$339
$669
$1199
Offer Price
$119
$339
$669
$1199

Dedicated Private Blog Count

2
5
10
20
PR1 | PR2 | PR3
1 | 1 | 0
2 | 3 | 0
3 | 5 | 2
8 | 9 | 3
Post Published / Blog
2
2
3
3
Content Quality
HQ Unique & Readable
HQ Unique & Readable
HQ Unique & Remarkable
HQ Unique & Remarkable
Add Media to the Post
Link Allowed/ Blog
1
1
1
1
HQ Social Bookmarking
50
100
200
400
Social Signals
Social Media Integration
Free Domain & Hosting Setup

WordPress Configuration

Theme Installation
Niche
Niche
Niche + Premium
Niche + Premium
Plugin Configuration
Meta Tag Optimization
Permalink Optimization
Blog Indexing Service
Feed Burner Optimization
RSS Feed Optimization
Email Configuration

Sitemap Optimization

Free Blog Maintenance
3 Months
3 Months
6 Months
6 Months
Technical Support
3 Months
6 Months
6 Months
6 Months
Detailed Work Report
Customer Supporting Services
Turnaround Time
3 – 5 days
5 – 7 days
10 – 12 days
15 – 20 days
Actual Cost
$150
$400
$850
$1600