40 hrs of PPC Analysis in 60 Secs or Less!
Wasted Spend
Are you making proper use of negative keywords? Or are you wasting hundreds, even thousands of dollars per month on irrelevant keywords that never convert?
Quality Score
Are your campaigns Google-approved? High Quality Scores have a major impact on your ROI, improving your rankings and lowering your costs.
Account Activity
To maintain performance, you need to spend active time in your account. How often are you checking under the hood?
Landing Page Optimization
More landing pages usually means more targeted messaging. Do you have more or fewer landing pages than similar advertisers?
PPC (Pay per Click) in days turn as a very systematic form of advertising as it is measurable and quantifiable. The PPC campaign will be continuously monitored giving it the winning edge over conventional and ambiguous forms.
We at Seoresults.org, concrete the figures to state its claims with proven tracks to sound your business.
Pay Per Click Advertising
Are you ready for online race? Here we go with PPC, an active ignition to promote your businesses around the market. On making sure that when you start to take onboard, dig deeper with PPC service to get hold of your targeted market. The module sets in a distinct way with relevant keyword ads that drive the one who search for alike, lead to visit the site – hence pay per click.
The best part stretches in the ability monitor and campaign tweaks in tune with market dynamics. It is this dynamics of freedom, is what we research, analyze and practice on to a white paper strategy for your brand. Business in a competitive market breathes fit with effective Pay per Click services' significant role for higher the visibility in all search engines ie. higher the organic traffic.
Though it costs bit, the more on expenditure, the more visitors/customers, and certainly the more deals. Yes, it is a smarter way to start realizing returns in a shorter span of time.

Our devised effort with much targeted and much focused, drives the investment back by boosting your business, work wonders you. We mess up with the minutiae and intricacies of the latest entries and handle end-to-end PPC nooks. Out to the common, we work on the keywords you bid on with a holistic approach and work on the website as well. This feature can allows to keep eye-track on the ROI, the best benefit by PPC advertising. The experts at SEOResults.org commit themselves to cross extra miles for your goodwill.
We generate productive reports on the performance of the campaign, stamp heavily that we are, 'what we pledged'. We practice ethical norms both on selling and billing with the aim to forge a long-term business mutual.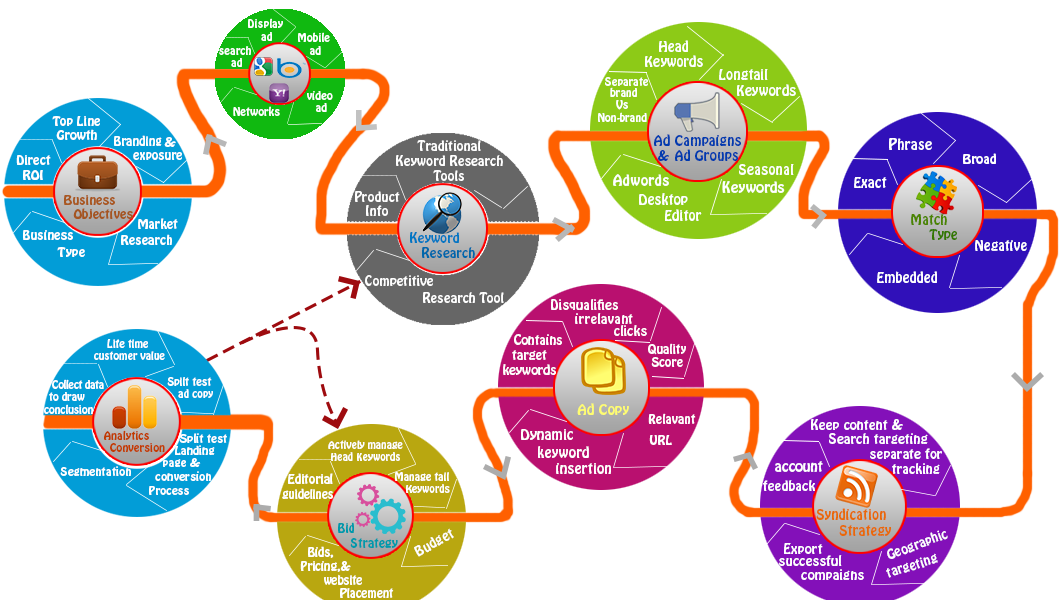 Meet the paid-search specialists: Start bidding smarter today.